Current Authors
Pete Howells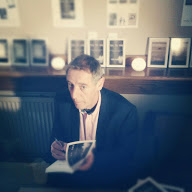 Pete Howells was born in the North East of England. He attended Bretton Hall College where he studied Art and Drama. His first degree was from Leeds University, his MA from Brighton. Pete has taught English, Art and Drama to a variety of students. He spent 4 years as a singer songwriter touring with various bands before returning to teaching.
His main interests remain Literature, Music and the Visual Arts. Pete is fascinated by the world experienced inside the mind and the effect the internal understanding has on our actions.
"Those deemed, 'mentally ill', 'behaviourally disturbed' or 'psychologically damaged' provide a backdrop to his work. He doesn't claim to provide answers but he does attempt to ask the right questions through his characters."
Pete has published three novels, two short stories, one story for children (with accompanying worksheets) and a poetry compilation. He is currently working with on a play with actor and playwright Ross Gurney-Randall.
You can purchase Pete's books on Amazon or via links on his website www.petehowells.co.uk
Carole Hayman
Carole Hayman is an English writer, broadcaster, actor and director. She was born in Kent, and attended Leeds University and the Bristol Old Vic Theatre School. She was an associate director at The Royal Court Theatre in the late eighties. During that time she appeared in many of Caryl Churchill's plays including, Cloud Nine and Top Girls. As Associate Director, she directed plays by Sarah Daniels, Andrea Dunbar, GE Newman, Fay Weldon and Sue Townsend, including Ripen our Darkness and Byrthrite by Sarah Daniels and Bazaar and Rummage and The Great Celestial Cow by Sue Townsend.
Carole Hayman has published many comic and satirical novels and written radio and TV series for the BBC, ITV and CHANNEL FOUR. These include Ladies of Letters (co-written with Lou Wakefield) and The Refuge and The Spinney (co-written with Sue Townsend).
You can purchase Carole's books and other publication via Amazon. Hard Choices can be purchased in PaperBack or Kindle Edition.
Alex Radcliffe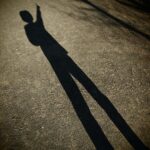 We are proud to announce the publication of Alex Radcliffe's first novel, 'A short film about Serial Killing'. This is an excellently written story, intense and explosive with some highly provocative elements. With verified endorsements and support from Fay Weldon, Nicci French & Lesley Manville this novel cannot fail to deliver.
We know nothing about Alex Radcliffe other than the fact that the writer lives in London and has at least two other novels ready to go.
You can purchase 'A short film about Serial Killing' in Kindle Edition. It is not currently available in PaperBack.
Paul Todd
Paul Todd Writes songs, musicals and music for the theatre. He has been involved in 185 shows including 33 world premieres and written scores for 19 West End shows.
Paul spent many years as a partner of Sir Alan Ayckbourn in Scarborough. He was Musical Director of The Royal National Theatre for 4 years and has lectured at Leeds University, New York University, the University of Massachusetts, The City Literary Institute, and the Faculty of Performance Arts at Bretton Hall.
Paul has played with numerous musicians including Graham Bond, Sting, Dave Newton, and Peter Straker. 'Fluke and The Bannajee' is Toddy's first set of stories for children.
You can purchase Fluke and The Bannajee on Amazon in Paperback or Kindle versions.
~~~
It is an exciting time for PenSup Publishing and we always welcome interest from potential authors as well as constructive feedback from our readers. Please use the contact us page to get in touch and someone will get back to you.